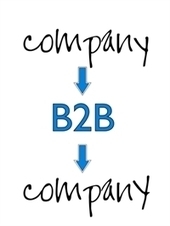 Targeting is the domain of B2C marketers alone B2B targeting can help maximize campaign effectiveness.
mcgrawmarketing's insight:
When I read "…45% of respondents state that they used company size when evaluating leads, while only 25% say they devote resources to targeting larger companies" I was reminded of a former client that was chasing the Fortune 100.
Then I spoke with the CFO and found out that they were generating higher profits with mid-sized firms because the Big Fish negotiated lower margin deals and tended to slow pay (so a lot of resources were invested in getting paid).
Lesson – take a look at your current customer base and figure out who is generating profitable revenue. If there are more of them out there…you might want to target them.
Lesson 2 – dig deeper than industry, size by revenue or employees and find out about the person or people that are involved in the buying process.  Job titles.  Role in the process.  Key needs, wants, perceptions, expectations.  (Do they need low price? Quality and dependability?  Warranties?  Other?)  Where do they go to gather information that helps them decide who to turn to for a solution?  (Professional associations, conferences, publications, websites, key influencers, other?)
With this level of detail, your campaign can focus on specific segments with the most appropriate message.  And that means you will most likely focus on a smaller total audience – but with the focus on delivering more appropriate messages, you should see higher response rates.  And that means the campaign is still as successful as you need it to be in order to achieve your goals.
Like to receive information like this every week?  Learn more.